Lavender cooking, recipes, and how-to's
Join us for an afternoon filled with lavender cooking, recipes, and how-to's with Nancy Bagget.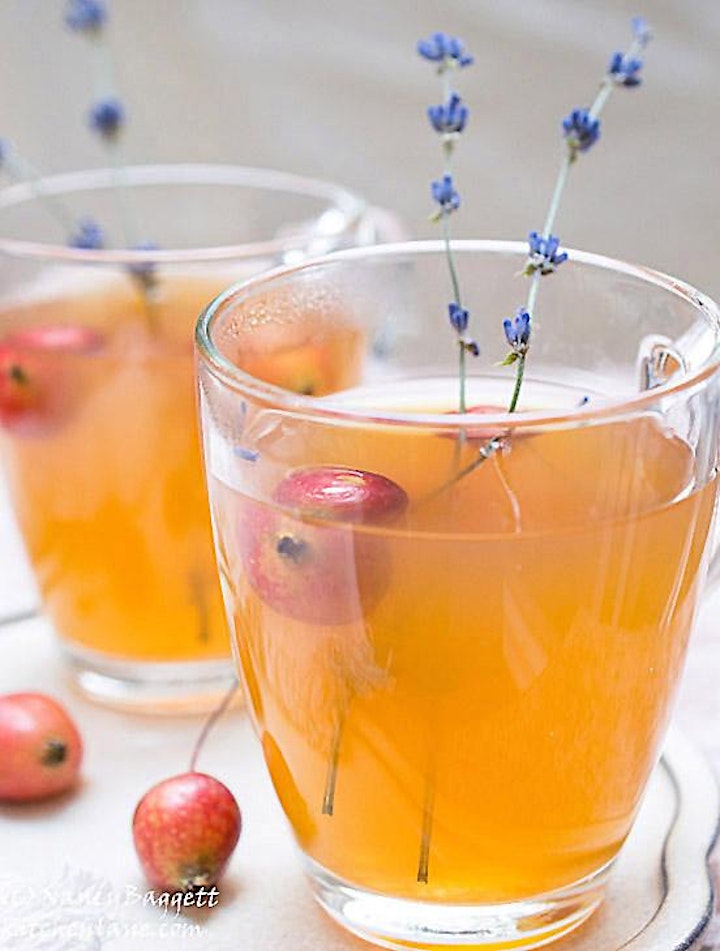 About this event
Come and meet Nancy Bagget, author of multiple cooking books, while she teaches us about culinary lavender options and prepares tasting samples filled with experiences and gourmet flavors.
Each attendee will receive a starter packet of culinary lavender, plus free recipe cards to take home.
The demo and tasting includes
Lavender sugar
Lavender-spice mulled apple cider
Lavender syrup served over fresh fruit,
Cream cheese spread with apricots and cranberries served with crackers.
Lavender cooking, recipes, and how-to's  at  Kharis Lavender Fields